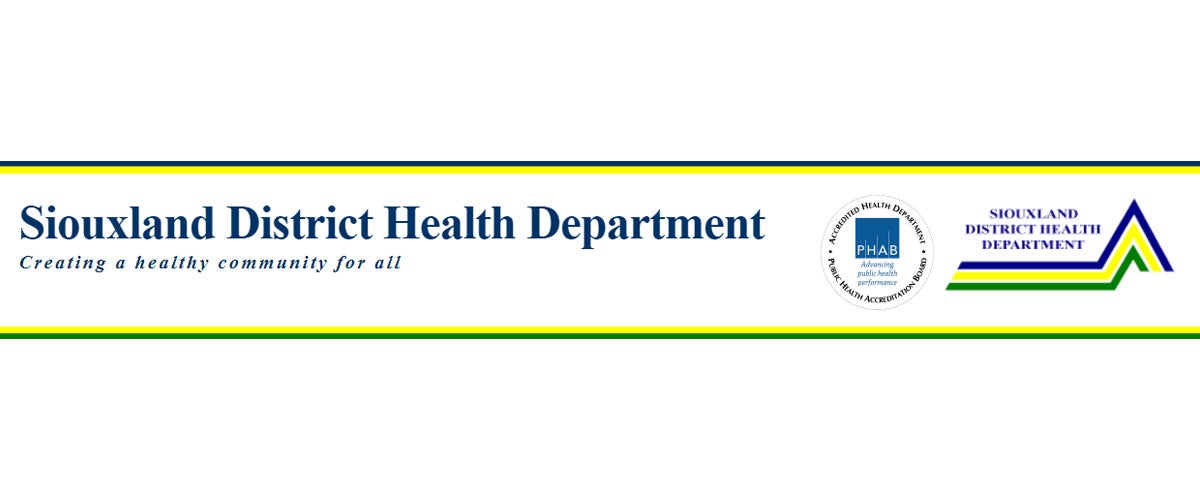 Siouxland District Health Department Vaccination Clinics
Date

Feb

10

-

Apr

20

, 2021
Event Details
Please do not contact the Tyson Events Center for clinic appointments.
Those eligible to register for an appointment will be notified directly. Vaccine clinic appointments must be made directly through the Siouxland District Health Department online registration system. For info and to register, please visit www.siouxlanddistricthealth.org.
All public clinics are by appointment only, and eligible individuals must register in advance. Identification showing proof of eligibility will be required at the appointment.
Watch for additional information on the Siouxland District Health Department website and social media pages, from your medical provider's office, and on other local media platforms.
Vaccination Clinic Parking
Due to the extreme cold, individuals who are registered to receive the COVID-19 vaccine this week at the Tyson Events Center should follow all posted signs in the parking lot upon arrival. Vehicles may enter from Pearl Street or Pierce Street.
Shuttle parking will be available in the east lot for those who require assistance. Stay in your vehicle with hazard lights on and a Sioux City Transit shuttle will come to your vehicle for pick up. Individuals who are able to walk are encouraged to park in the parking area directly south of the main entrance. Vehicles will exit from the east lot on to Pierce Street.