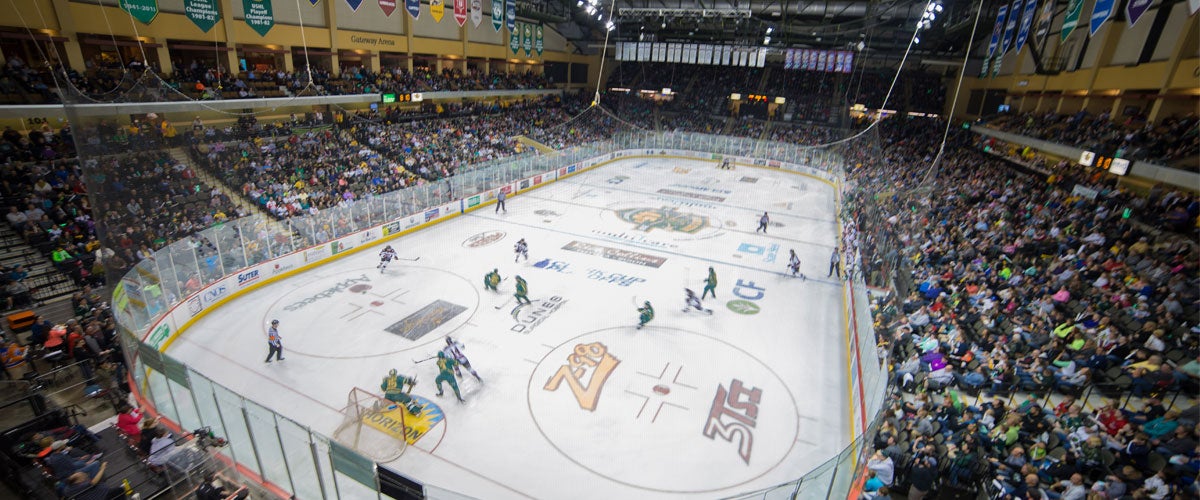 Musketeers vs. Sioux Falls Stampede
Buy Tickets
Jan
30
Saturday
7:05 PM

6:00 PM
Jan
31
Sunday
3:05 PM

2:00 PM
Event Details
This season, most Western Conference opponents will play teams from the same conference, while most Eastern Conference opponents will face teams from the same conference. Due to Cedar Rapids and Madison's announcement to not play for the 20-21, Waterloo and Des Moines will play between both conferences.
Each team will play 27 home games and the same number on the road making the season 54 games total.
Additional Ticket Information
Adult Tickets: $10, $13, $16, $19 (tickets increase $1.50 day of event)
Youth Tickets: $7, $10.50, $12.50
Our priority is the health and safety of everyone who enters the Tyson Events Center. Please review our fan safety guidelines that are in place to ensure a safe experience during your visit.